ROYAL LUXURY TRAVELER
WELCOME
Breathtaking mountain landscapes. Mind-boggling archaeological mysteries. Heart-pounding jungle expeditions. Sumptuous relaxation for mind, body and spirit. Exotic world-class cuisine. Ancient traditions alive all around you. Your trip to South America can be everything you dream it to be. Let Royal Luxury Traveler create just the right combination of experiences to for you. Our clients come looking for the journey of their dreams, and we deliver, providing customized, private luxury travel itineraries for the discerning traveler.
Royal Luxury Traveler was born with the purpose of giving our exclusive customers the most unforgettable and original travel experiences available, all while ensuring seamless execution and professionalism from the moment you first contact us to the moment you return home after the vacation of a lifetime. If you demand unique travel experiences of the highest quality, with exclusivity, privacy, luxury and relentless attention to detail, then Royal Luxury Traveler is the perfect match for you.
Put your trip in our hands and enjoy what tailor-made luxury travel is all about: you!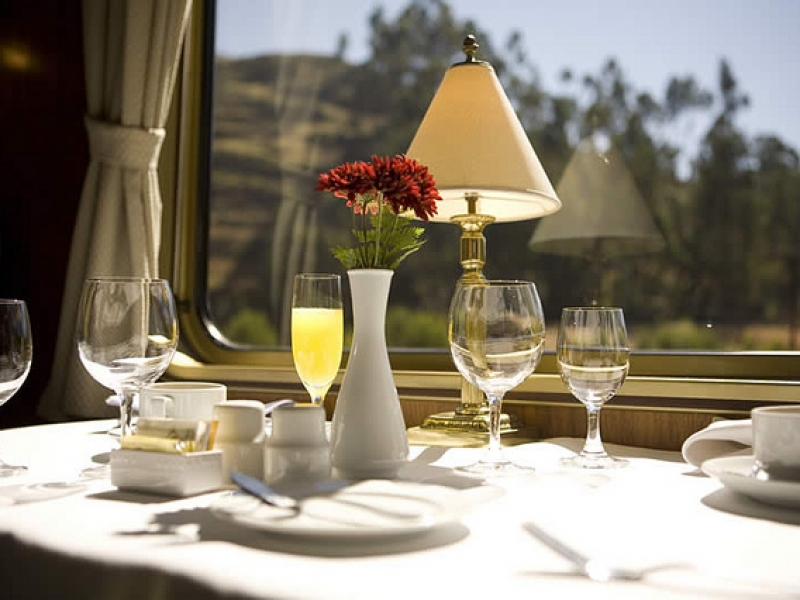 TRAVEL WITH THE

BEST OF THE BEST
Royal Luxury Traveler is a small, local travel agency founded by three friends whose common passion is to create unique, exclusive and unforgettable travel experiences. We all have extensive experience working at some of the most well-known, high-end international tour operators. Over the years, we found that despite the high prices and great reputation, a demanding traveler can end up disappointed by impersonal service, standardized itineraries, and oversized tour groups. So we started our own travel agency convinced that we could do better.
Using our rare combination of local insight, global experience, and personal zeal to serve each individual client, we provide unique, personalized luxury itineraries based on every single person's specific motivations in visiting South America. We are passionate travelers just like you, and we are constantly looking for original and exclusive experiences that never fall short.
We deeply believe in the Andean philosophy of Ayni, which holds that every aspect of life should be reciprocal, a give and take. Travel is no exception; we as hosts, and you as our guest, are here to learn from each other, sharing our experiences, dreams and purposes in life. Likewise, we are dedicated to sustainable practices in tourism, treading lightly on the environment and with reverence for local people and cultures we visit.
WE WORK ONLY
WITH THE BEST
WHO IS INVOLVED IN YOUR TRAVEL
We love what we do, and we work with only the best.
At Royal Luxury Traveler, we are committed to offering you the highest degree of professionalism in every step we take together as you get know the marvelous people and places that make Peru and South America top travel destinations. The tour guides, hotels, restaurants, drivers, and community members we partner with have been carefully selected to be not only consummate professionals with extensive experience in premium service, but also locals who are passionate about our land, culture, and heritage and who are eager to share with you inside information that you will never find in a guide book. Through ongoing training, we are constantly learning, adapting and improving in order to become the best at what we do: personalized luxury travel experiences to the prime destinations in Peru and South America.
Royal Luxury Traveler is a local company based in Cusco and legally registered in Peru under the name of "Viajes Reales 000000….": Link
BECAUSE WE KNOW
YOUR DESIRES
HOW TO GET YOUR TRIP PLANNING STARTED
Cookie cutter packages just don't cut it.
Are you secretly an archaeology buff, a daring adrenaline junkie, or maybe a budding bird enthusiast? Are you looking to revel in adventures that take you beyond your comfort zone, or do you want blissful relaxation and healing amid gorgeous natural splendor? How about some of everything South America has to offer?
To put together a custom travel itinerary that works for you, we designed a form to find out the what, when, where, how, and why behind your South American travel dreams. After we gather as many details from you as we can, we immediately put together an initial proposal to start with the process. Phone calls will also let us to get to know you more and make planning faster!
You fill out the form, expressing your personal interests and motivations for your trip.
Your travel agent will immediately get in contact with you, offering expert advice and an initial proposal.
You ask any questions you have and we fine-tune the itinerary according to your preferences.
You purchase your custom travel package and we immediately get to work making your dream trip a reality!
EVERY DREAM
IS OUR PASSION
WHY TO CHOOSE ROYAL LUXURY TRAVELER
At Royal Luxury Traveler, we know your time off is a valuable commodity, and we want you to enjoy every precious moment of your trip. Our commitment to world-class customer service means that we do all the hard work, planning your vacation and making sure everything goes smoothly. We also work to make sure you get the best value for your hard-earned resources, wisely investing only where your interests lie and where you are guaranteed an unforgettable experience.
Unlike international agencies who sell generic tours having never set foot on Peruvian soil, at Royal Luxury Traveler we are all locals with years of accumulated experience and insider knowledge. If there is a neighborhood festivity going on nearby that you wouldn't want to miss, we'll make sure you get there. By the same token, we also know when Cusco's traffic becomes snarled by endless religious processions—and we'll make sure you are out of the city and enjoying yourself, not racing to catch a bus or plane to your next destination.
And unlike the fly-by-night local travel agencies you encounter along the streets of Cusco, who sell the same, tired tourist itineraries to every traveler, our personal travel designers are constantly researching ground-breaking customized travel experiences that will leave you in awe and with plenty stories to tell when you return home.