#Luxury Honeymoon Destinations in South America: Romance Amidst Breathtaking Landscapes Are you dreaming of a luxurious honeymoon in South America? Look no further! In this blog post, we will explore luxury honeymoon destinations that will sweep you off your feet with their breathtaking landscapes and romantic ambiance. From the lush rainforests of Costa Rica to the majestic peaks of the Andes in Peru, South America offers an array of enchanting destinations for couples seeking a truly unforgettable honeymoon experience. Get ready to embark on a journey of love and adventure as we uncover the most captivating honeymoon spots in this remarkable continent. So, let's dive in and discover your perfect South American honeymoon destination!
Explore the Magnificent Beauty of South America
South America is a land of wonders, where romance unfolds amidst breathtaking landscapes. From vibrant cities to pristine natural wonders, this diverse continent offers an array of luxury honeymoon destinations. Let us take you on a journey through the heart of South America, where love is celebrated amidst captivating beauty.
Discover the Romantic Charm of Buenos Aires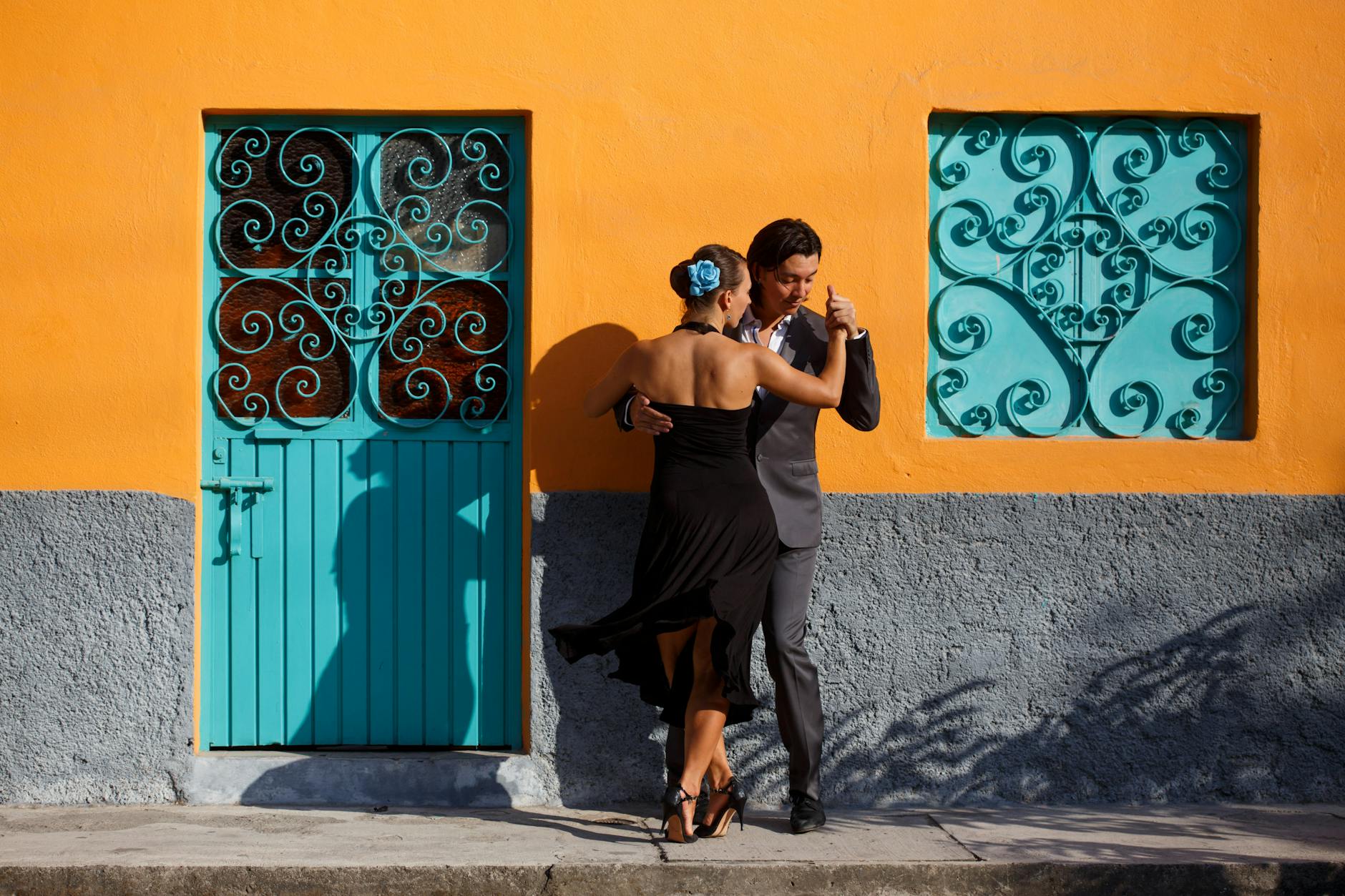 Man and Woman Dancing Tango (Photo by Los Muertos Crew) Buenos Aires, the passionate capital of Argentina, exudes a romantic charm that captivates the heart. Known for its rich history, artistic flair, and vibrant nightlife, this city is a perfect blend of European elegance and Latin American vibrancy. Wander through the colorful neighborhoods, revel in the sounds of tango echoing through the streets, and indulge in world-class cuisine at intimate candlelit restaurants.
Immerse yourself in the seductive atmosphere of Buenos Aires and stroll hand-in-hand along the picturesque streets of San Telmo, visit the iconic Recoleta Cemetery, or simply enjoy a romantic picnic in the enchanting gardens of Palermo. Buenos Aires is a city that embraces passion and love, making it an ideal destination for honeymooners seeking a blend of culture, history, and romance.
Immerse Yourself in the Natural Wonders of the Amazon Rainforest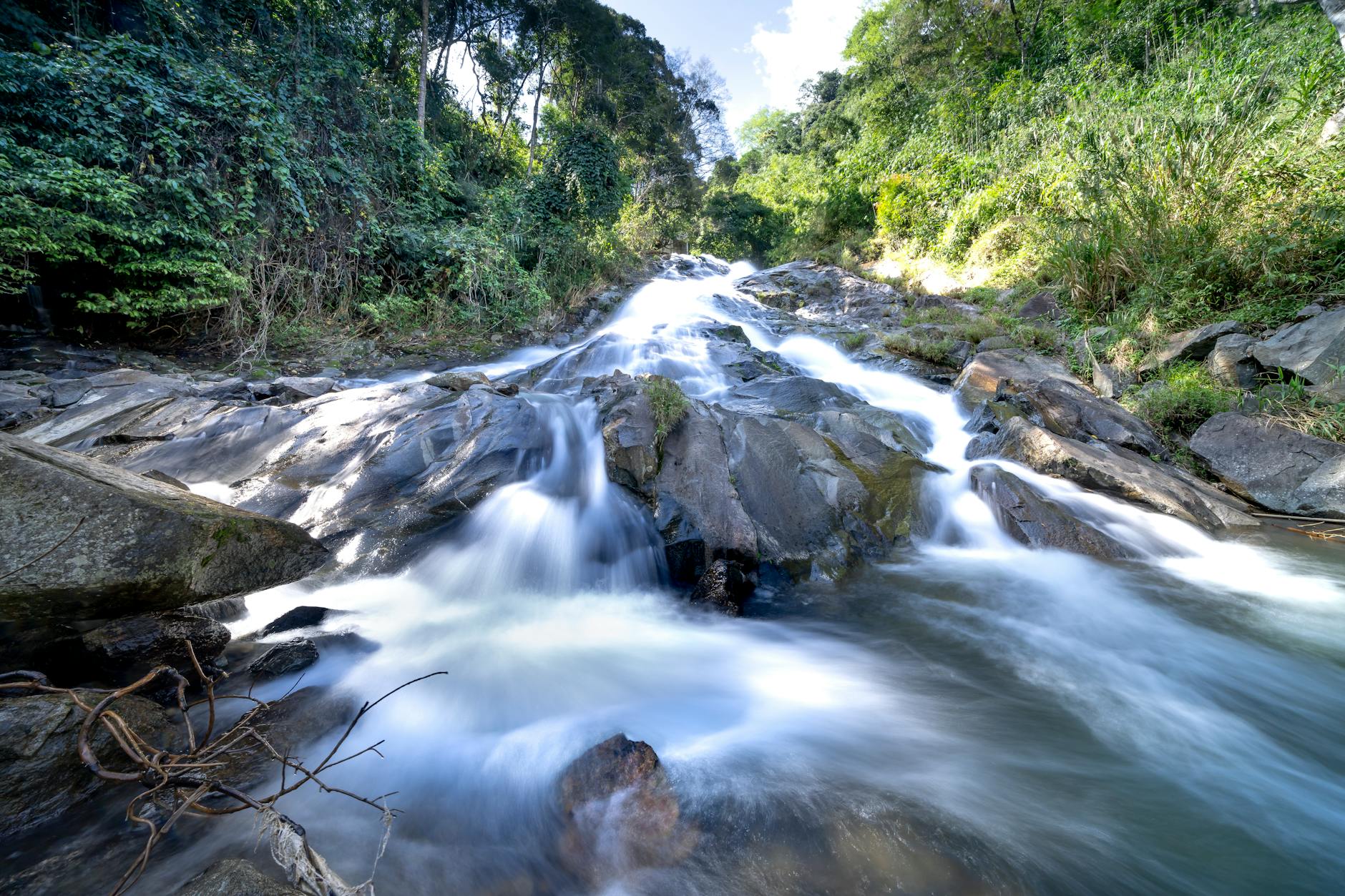 Rapid stream flowing on stones among green plants (Photo by Quang Nguyen Vinh) For nature-loving honeymooners, a journey into the heart of the Amazon Rainforest is an experience like no other. Feel the pulse of the earth as you venture deep into the lush greenery, surrounded by an extraordinary variety of flora and fauna. Lose yourselves in the vastness of this natural wonder, where symphonies of birdsong and the rustling of leaves create a harmonious melody.
Explore the winding rivers, encounter exotic wildlife, and immerse yourselves in the vibrant cultures of the indigenous communities that call the Amazon Rainforest their home. Embark on thrilling jungle treks, take a boat ride through the waterways, and spend intimate evenings in eco-lodges nestled amidst the tranquility of nature. The Amazon Rainforest offers a truly immersive and awe-inspiring experience for adventurous honeymooners.
Experience Luxury on the Shores of Rio de Janeiro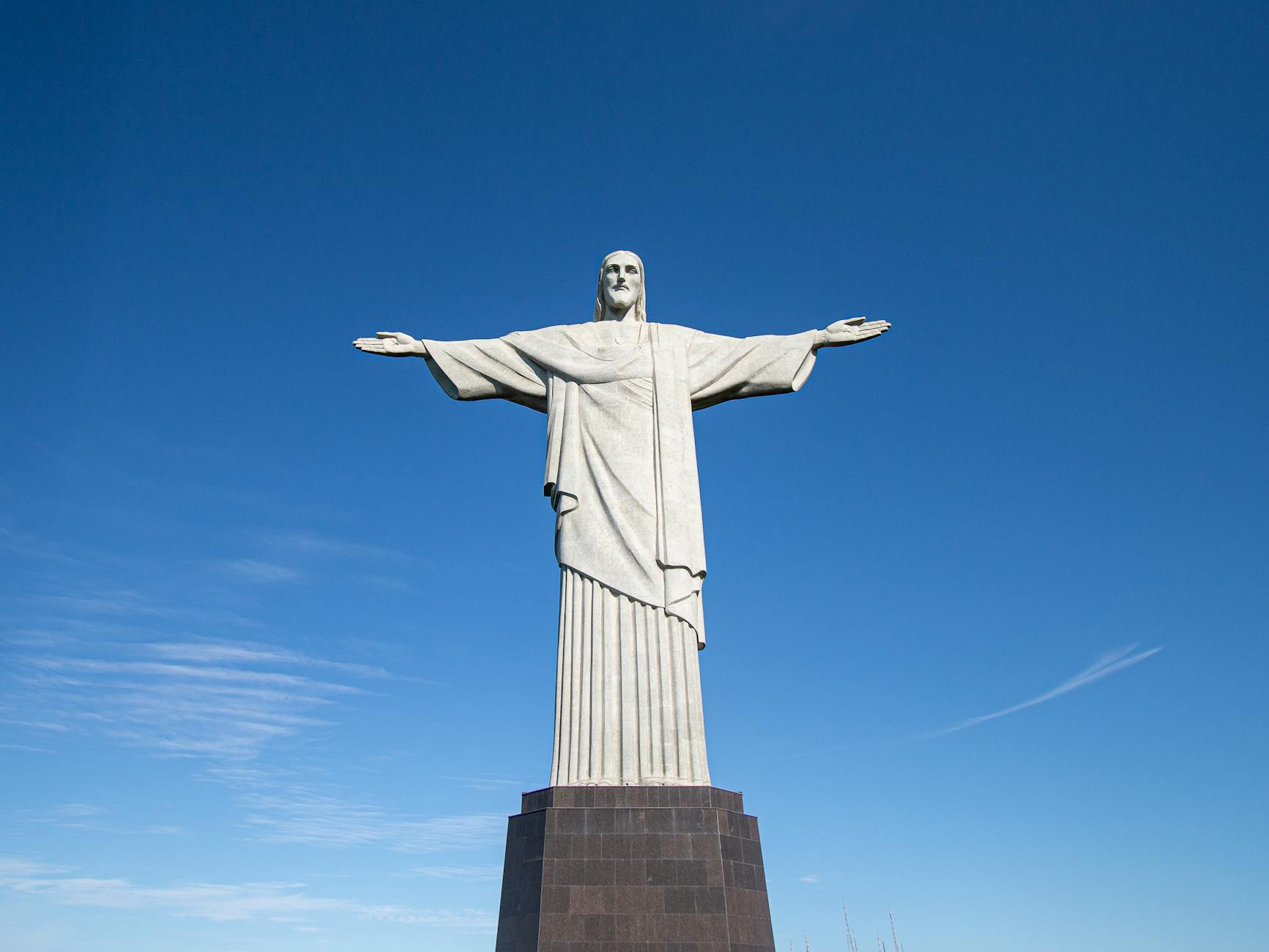 Christ the Redeemer in Rio de Janeiro (Photo by Maxi Franzoi) Rio de Janeiro, the vibrant coastal city of Brazil, is an irresistible destination for couples seeking a luxurious honeymoon experience. With its golden beaches, iconic landmarks, and pulsating energy, Rio de Janeiro offers a unique blend of natural beauty, cultural richness, and indulgent relaxation.
Spend your days lounging on the pristine beaches of Copacabana and Ipanema, savoring exotic cocktails while gazing at the breathtaking views. Take a cable car ride up to the iconic Christ the Redeemer statue for panoramic vistas of the city, or explore the charming cobblestone streets of Santa Teresa hand in hand. With its vibrant nightlife, world-class cuisine, and opulent resorts, Rio de Janeiro sets the stage for an unforgettable honeymoon experience.
Unwind in the Tranquil Paradise of Buzios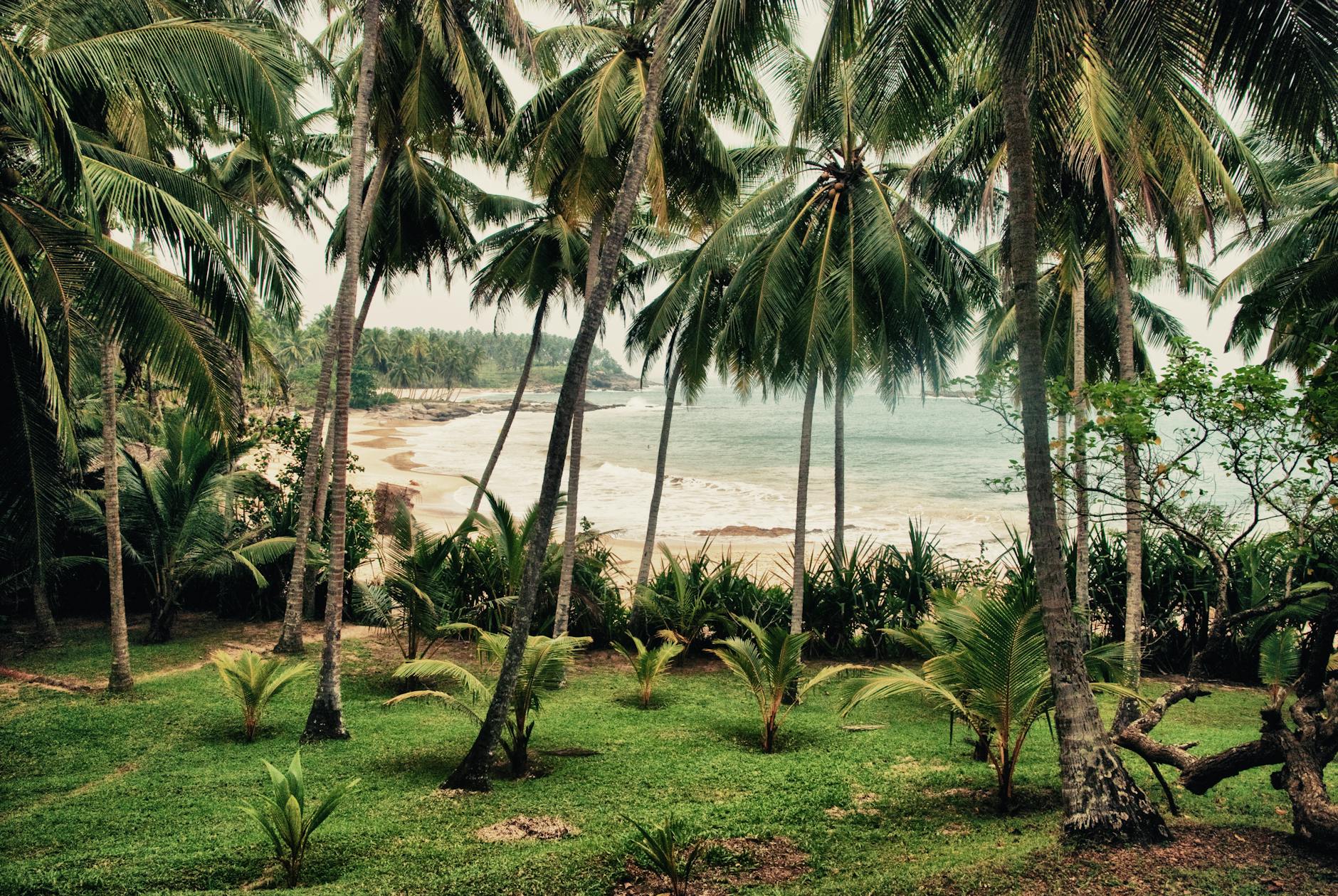 Tropical palm grove on sandy beach (Photo by Anton Polyakov) Escape the bustle of city life and find tranquility in Buzios, a hidden gem tucked away on the Brazilian coast. This enchanting seaside town, with its crystal-clear waters and secluded beaches, offers a serene and intimate setting for honeymooners looking for relaxation and romance.
Indulge in leisurely walks along the cobblestone streets of the charming town center, discover secluded coves and beaches, and marvel at the vibrant marine life while snorkeling in the warm waters. Buzios is a place where time seems to slow down, inviting couples to unwind, reconnect, and create lasting memories in a picturesque paradise.
From the passionate streets of Buenos Aires to the enchanting landscapes of the Amazon Rainforest, the luxurious shores of Rio de Janeiro, and the tranquil paradise of Buzios, South America offers a multitude of romantic experiences that will sweep you off your feet. Embark on a journey through this magnificent continent and let love blossom amidst its captivating beauty.
Fall in Love with the Enchanting Galapagos Islands
The Galapagos Islands, a true paradise on Earth, offer a romantic haven filled with natural wonders waiting to be explored. Imagine strolling hand in hand with your loved one, surrounded by breathtaking landscapes and encountering unique wildlife found nowhere else on the planet. The Galapagos Islands are a top choice for couples seeking a luxury honeymoon destination in South America. Get ready to create unforgettable memories as you fall in love with the enchanting Galapagos Islands.
Encounter Unique Wildlife on a Galapagos Island Cruise
Embark on a once-in-a-lifetime adventure by indulging in a Galapagos Island Cruise. As you sail through the crystal clear waters, you'll have the opportunity to witness a plethora of unique wildlife species up close. From giant tortoises to colorful marine iguanas, these islands are a veritable treasure trove of biodiversity. Marvel at the playful sea lions, spot the famous blue-footed boobies, and be captivated by the graceful flight of the Galapagos albatross. Each island offers its own distinct ecosystem, providing you with a diverse range of wildlife encounters. Find more information about Galapagos Island Cruises here.
Dive into Crystal Clear Waters for a Romantic Underwater Adventure
For the adventurous souls, the Galapagos Islands also boast incredible opportunities for scuba diving and snorkeling. Immerse yourself in the vibrant underwater world and explore the mesmerizing coral reefs teeming with colorful fish species. Swim alongside sea turtles, playful dolphins, and even have close encounters with majestic hammerhead sharks. The crystal clear waters of the Galapagos Islands provide an idyllic backdrop for a romantic underwater adventure. Whether you are snorkeling hand in hand or exploring the depths beneath the surface, this experience will create lasting memories of your honeymoon. Visit this site for more information on scuba diving and snorkeling in the Galapagos Islands.
Relax on Pristine Beaches with Your Loved One
Endless stretches of pristine beaches await you on the Galapagos Islands. Picture yourself lounging under the warm sun, feeling the soft sand between your toes, and listening to the gentle lapping of the waves. The quiet and untouched beaches offer a perfect spot for intimate picnics, romantic sunsets, and serene walks along the shoreline. Whether you choose to unwind on the white sands of Tortuga Bay or enjoy the tranquility of Gardner Bay, the Galapagos Islands provide a secluded paradise for couples seeking an idyllic beach getaway. Soak in the peaceful atmosphere, take in the breathtaking views, and create cherished moments of relaxation with your loved one.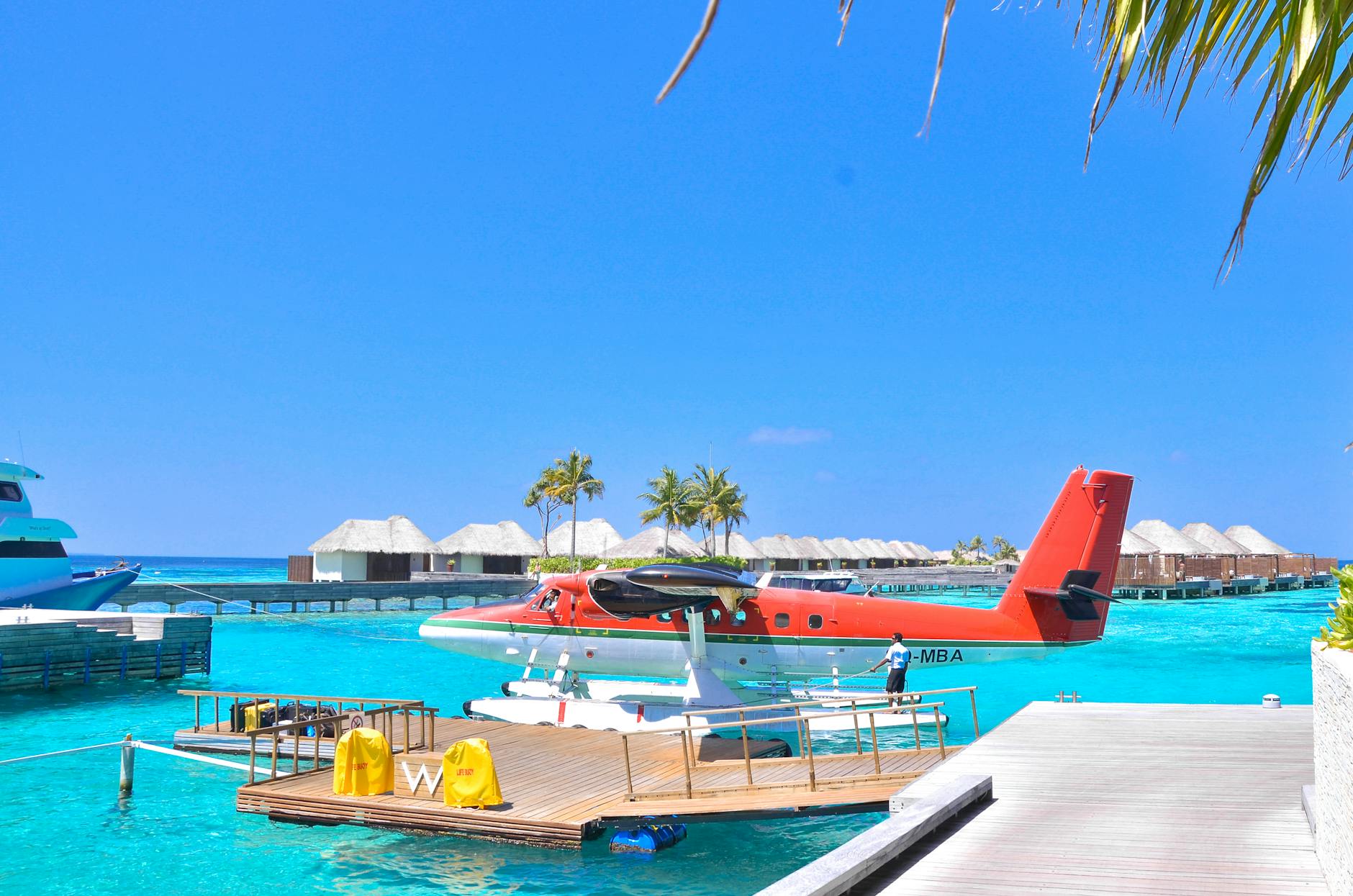 White and Red Seaplane on Body of Water (Photo by Asad Photo Maldives)
In conclusion, the Galapagos Islands provide an enchanting setting for couples to celebrate their love amidst breathtaking landscapes and unique wildlife encounters. Whether you choose to cruise around the islands, dive into the crystal clear waters, or simply relax on the pristine beaches, the Galapagos Islands will undoubtedly create an unforgettable honeymoon experience. Immerse yourselves in the wonders of nature, embrace the romantic atmosphere, and let the magic of the Galapagos Islands bring you closer together.
Indulge in Exclusive Luxury in Punta del Este
Punta del Este is a dream destination for couples seeking an exclusive and luxurious honeymoon experience in South America. This glamorous coastal town, located on the southern tip of Uruguay, boasts stunning beaches, world-class resorts, and a vibrant dining scene. Get ready to be pampered and indulge in the lap of luxury as you embark on a romantic journey in Punta del Este.
Enjoy World-Class Resorts and Spas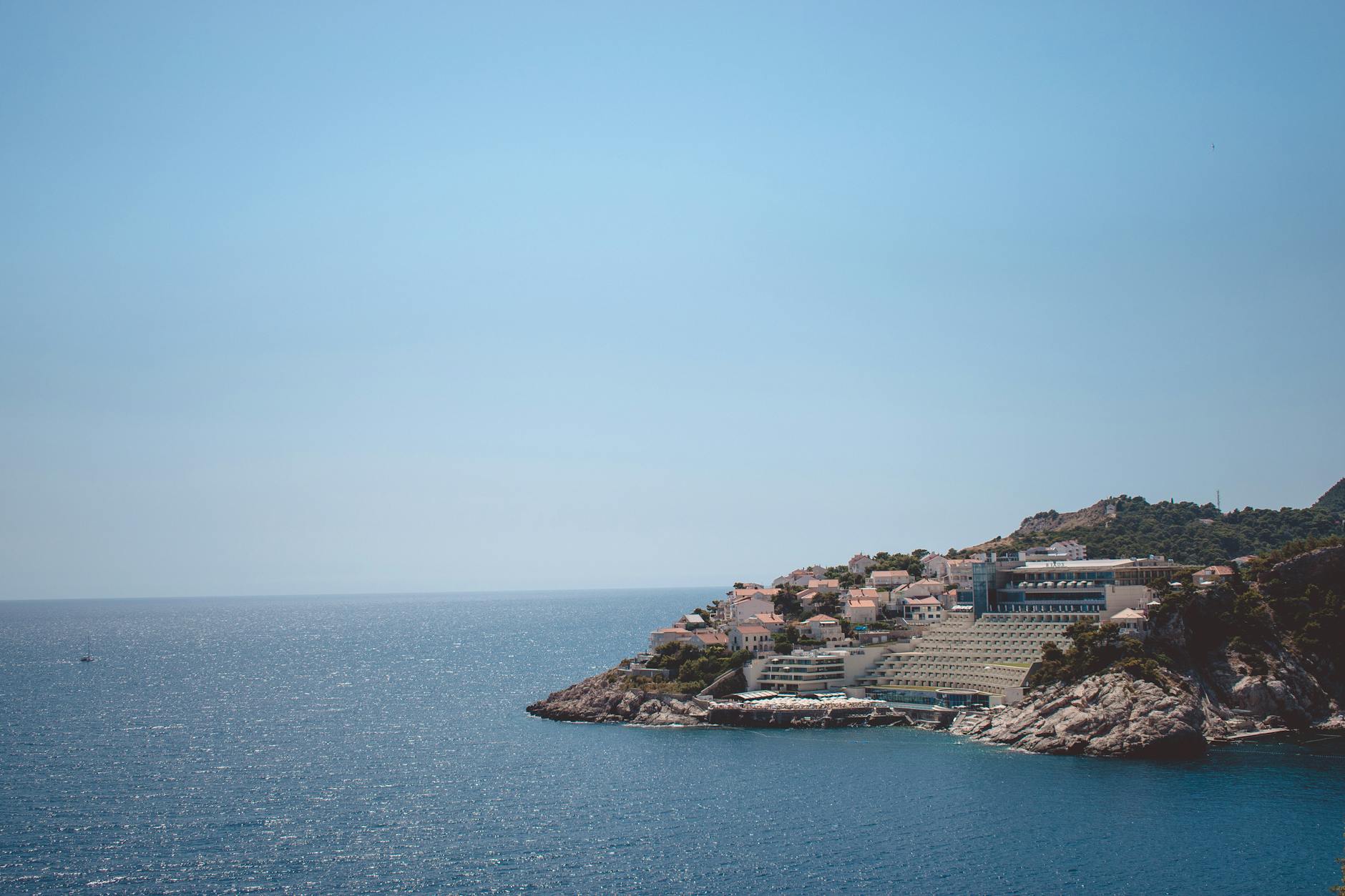 Aerial Shot of Rixos Premium Dubrovnik Resort in Croatia (Photo by Vitalii Dobrianskyi)
Punta del Este is renowned for its exceptional resorts and spas that offer unmatched luxury and comfort. Immerse yourself in a lavish retreat where you'll be surrounded by breathtaking landscapes and impeccable service. From elegant suites with stunning ocean views to private villas with exclusive amenities, these resorts cater to your every need, ensuring a truly unforgettable honeymoon experience.
Indulge in rejuvenating spa treatments that will leave you feeling relaxed and rejuvenated. Pamper yourselves with couples' massages, soothing facials, and invigorating body scrubs. The expert therapists will take care of your well-being, allowing you to unwind and reconnect with your loved one in a tranquil and romantic setting.
Delight in Gourmet Dining and Fine Wine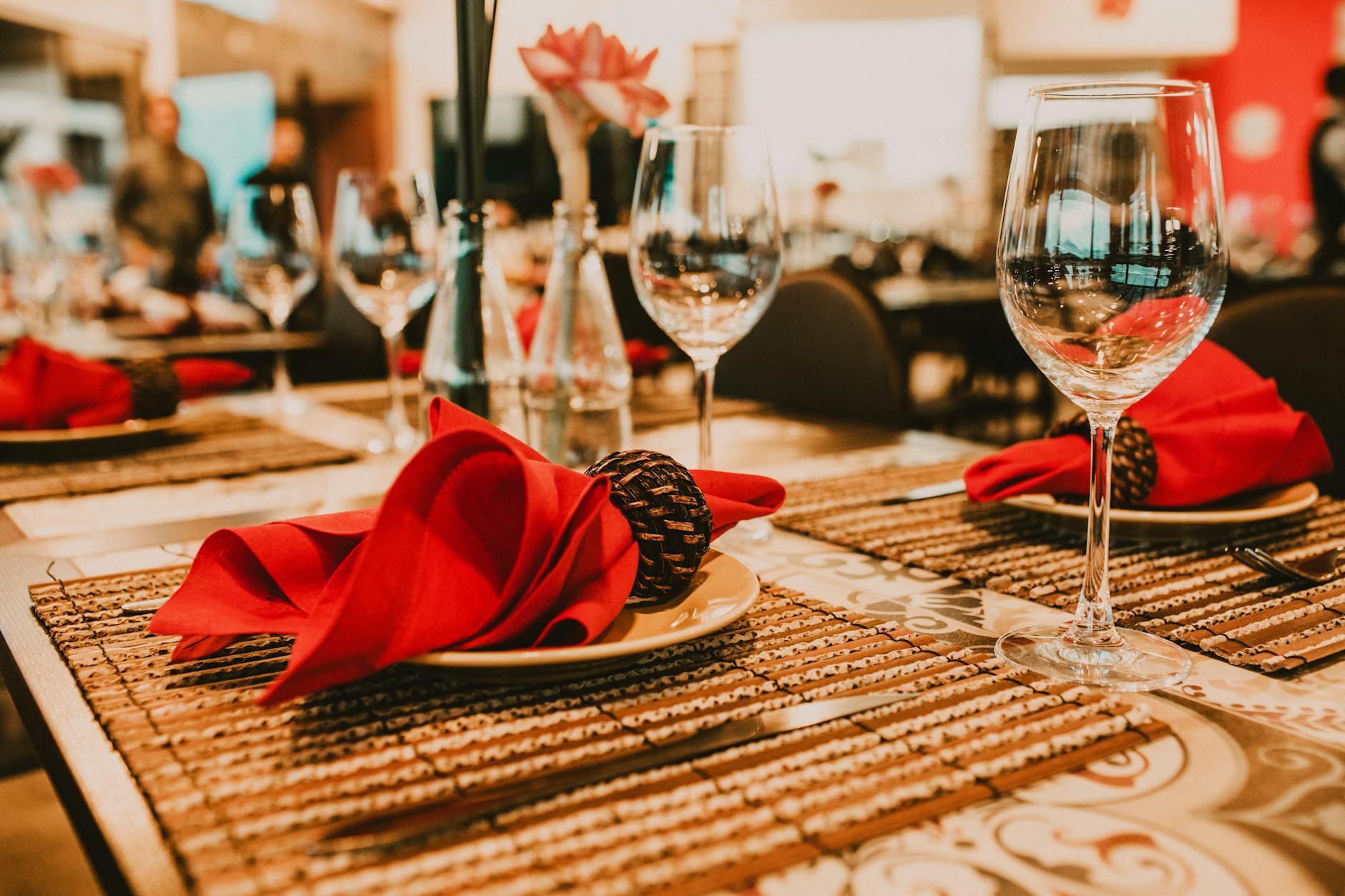 Banquet table set with festive decorations (Photo by Jonathan Borba)
Prepare your taste buds for a culinary adventure in Punta del Este. The town is home to a vibrant gastronomic scene, offering a plethora of dining options that range from stylish beachfront restaurants to elegant fine dining establishments. Enjoy a candlelit dinner under the stars, savoring delectable dishes that showcase the finest local and international flavors.
Treat yourselves to expertly crafted menus that feature fresh seafood, succulent meats, and farm-to-table ingredients. Pair your meal with a selection of fine wines from Uruguay and around the world, elevating your dining experience to new heights. Whether you prefer classic cuisine or avant-garde creations, Punta del Este will exceed your culinary expectations.
Soak Up the Sun on Glamorous Beaches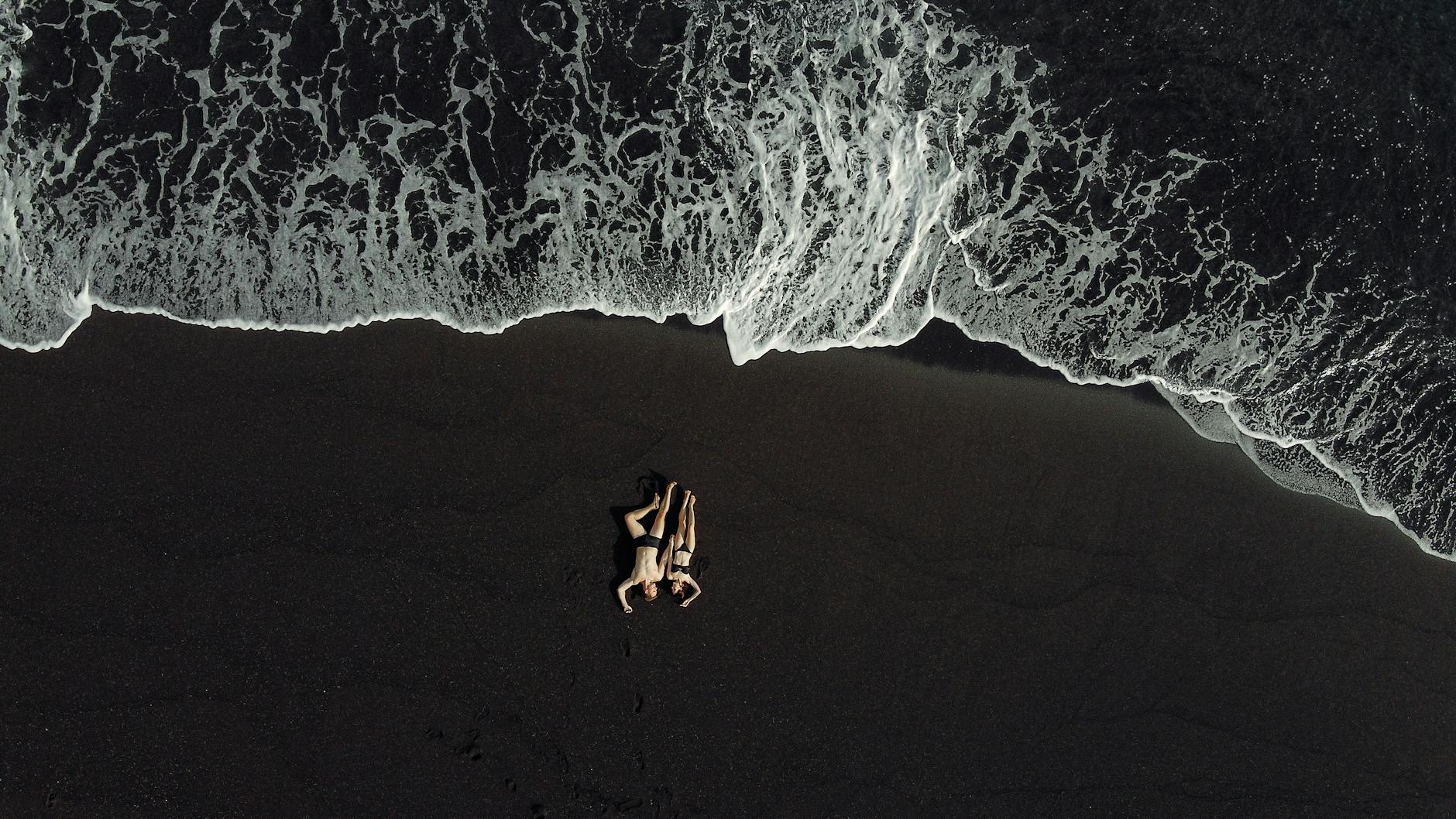 Drone view of relaxing hugging couple in dark swimwear chilling on black sand beach near splashing waving sea in daytime (Photo by Gustavo Fring)
Punta del Este is famous for its glamorous beaches, where pristine sands meet crystal-clear waters. Spend your days basking in the sun, enjoying the tranquil atmosphere of these idyllic coastal gems. Relax on luxurious sun loungers, dip your toes in the refreshing ocean, and take romantic walks along the shore.
For a more adventurous experience, try your hand at thrilling water sports such as jet skiing, parasailing, or paddleboarding. Explore the vibrant beach clubs that offer exclusive services, including private cabanas, beachside dining, and vibrant parties. The vibrant energy and beauty of Punta del Este's beaches create an ideal backdrop for your romantic honeymoon getaway.
In Punta del Este, luxury knows no bounds. From world-class resorts and spas to gourmet dining and stunning beaches, this enchanting destination provides the perfect setting for a honeymoon filled with romance and indulgence. Embark on a journey that combines breathtaking landscapes, exceptional service, and unforgettable experiences, creating memories that will last a lifetime.
Conclusion
In conclusion, South America offers an abundance of luxury honeymoon destinations that provide the perfect blend of romance and breathtaking landscapes. From the idyllic beaches of Brazil to the mystical ruins of Machu Picchu in Peru, couples are spoilt for choice when it comes to planning their dream honeymoon in this captivating continent.
One of the most captivating aspects of South America is its diverse natural beauty. The region boasts stunning landscapes, including the awe-inspiring Amazon Rainforest, the majestic Iguazu Falls, and the picturesque Patagonian glaciers. These natural wonders serve as the perfect backdrop for a truly romantic and unforgettable honeymoon experience.
Moreover, South America is home to some of the world's most luxurious resorts and hotels, ensuring that couples can indulge in the utmost comfort and pampering during their honeymoon. From secluded beachfront villas to mountaintop retreats, the accommodation options are designed to create an intimate and exclusive setting for newlyweds.
In addition to the stunning landscapes and luxurious accommodations, South America offers a wealth of cultural experiences for honeymooners. Whether it's exploring the vibrant streets of Buenos Aires, immersing in the rich history of Cusco, or savoring the delectable flavors of local cuisine, couples can truly immerse themselves in the unique charm and allure of each destination.
In conclusion, South America is a true paradise for honeymooners seeking a luxurious and romantic getaway. With its breathtaking landscapes, luxurious accommodations, and rich cultural experiences, this continent promises to create memories that will last a lifetime. So, why wait? Start planning your dream honeymoon in South America today and embark on a journey of love and adventure.